---
Job Title : ADA COUNTY HIGHWAY DISTRICT- CRACK SEAL CREW
Posted : 2017/10/2
Location : Garden City, ID 83714
Start Pay : D.O.E.
Job ID : BOI2037
---
Job Description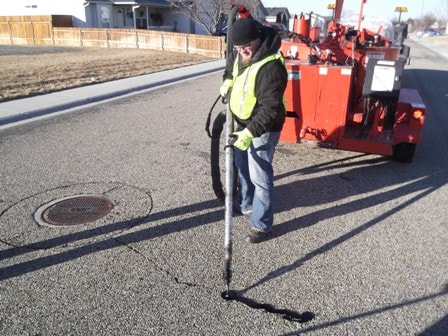 START MONDAY, 10/16/17! Laborers needed to assist with work throughout the fall, winter, and early spring season.
Schedule: The crews are scheduled to work a 40-hour week; however, work is dependent on weather conditions.
Days: Monday – Thursday (with Friday, Saturday, and Sunday off)
Hours: 7:00 a.m. – 5:30 p.m.
Primary Responsibilities:
-Assist ACHD crews repairing pavement crack in the roadways.
-Use compressed air and heat to remove moisture and debris from the pavement cracks, and fill cracks with hot-applied asphalt-based sealant.
Qualifications:
-Must be able to stand and walk for long periods of time while being exposed to outdoor weather conditions. Must be able to frequently lift up to 35 pounds.
-Must be at least 18 years of age, have a valid Idaho drivers license, and a good driving record.
-Experience working in construction, outdoors, or with maintenance tools is preferred.
$10.00 p/h to start
Immediate interviews available now – Please Contact Us for more information.