---
Job Title : CNC 5 Axis Router Machine Operator
Posted : 2017/10/19
Location : Boise, Idaho 83705
Start Pay : D.O.E.
Job ID : BOI2231
---
Job Description:
We are looking to add a talented 5 Axis Router Programmer/Operator to our successful team. We are a company specialized in manufacturing complex, proven or new parts for semi-trailers. This is a great opportunity for a motivated individual who is passionate about machining and is looking for new company to call home. We offer passionate leadership, health benefits and a great place to grow your career.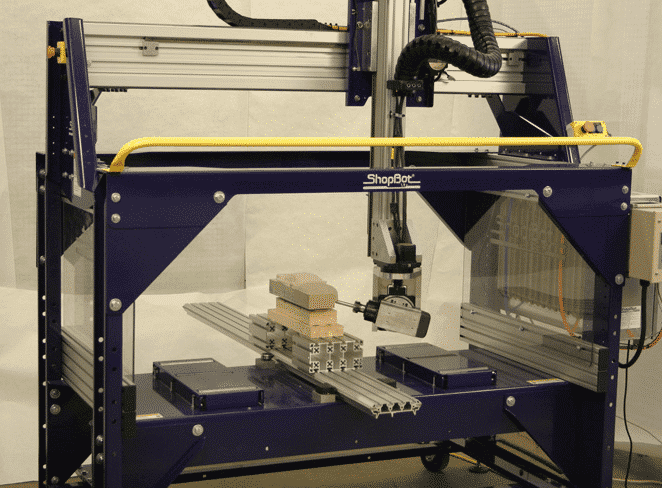 Major Responsibilities:
Responsible for proper set-up and utilization of assigned equipment.
Set-up, edit, and run all facets of work assigned
Experience working with Mastercam and Elucad software systems.
Fundamental knowledge of G & M codes and the ability to run multiple machines at once
Read blueprints for specifications and inspect and measure parts
Adhering to company processes and procedures, including updates, signatures and stamps, counting quantities, labeling and non-conformance related activities
May assist engineering/programming in developing fixtures as needed
Assist Lead person as needed
Confer with Area Lead and Programmers regarding drawings, sketches, and design data of a part to determine dimension and configuration of tool path(s)
Monitor and replace cutting tools as needed in machines and equipment
Test operation of tool to ensure proper function and performance
Ensure company procedures and "best machine practices" are being followed and are in place at all times
Perform additional related duties as assigned
Work Over Time as required by Customer/Company needs
Job Knowledge, Skills and Abilities:
High School Diploma and/or GED equivalency.
Able to work with little to no supervision as well as assist in the development of new processes.
Must follow plant and department safety standards as well as actively promote safe work practices at the machine/work station
Demonstrated ability at operating computer numerical control machines
Must know quality standards and produce to specifications and standards
Must follow company policies and guidelines
Must be present for work on time as scheduled
Must have basic math skills
Able to lift up to 50 lbs.
Must be able to work in a team or independently
Be able to stand on feet for most of the day
Must be able to manage multiple tasks and priorities and easily adapt to changing situations.
Must be able to read and speak English.
Previous experience will be helpful
SALARY D.O.E.
Immediate interviews available
Immediate interviews available now – Please Contact Us for more information.