---
Job Title: Electronic Documents Clerk- Support Staff
Posted: 2018/5/25
Location: Garden City, ID 83714
Start Pay: $10.50-$12, DOE
Job ID: BOI2392
---
Job Description
Part- Time, FLEXIBLE SCHEDULING Monday-Friday. Immediate opening. Long-term-8 months.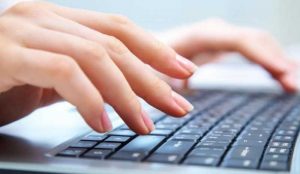 $10.50-$12, DOE
Job Duties:
Assist the Accounting Department by preparing invoices and backup documents for payment
Search, match, and organize electronic documents from multiple databases
Support accounting staff by providing administrative and payable duties, as assigned
Skills:
Strong computer skills. Use of Microsoft Office Suite, scanners, PDF conversions, etc.
Organizing multi-page documents, scanning & cataloging scanned docs.
Excellent organizational skills, and ability to follow verbal instructions and SOP's.
Attentive to detail, work with a sense of urgency and meet deadlines.
Strong customer service skills; internal, external, in person and over the phone.
Excellent opportunity to gain experience working with a government agency.
Hours: Monday-Friday, 20 hours per week (Flexible scheduling!)
Perfect for college student attending school locally in the fall- we can work with your class schedule.
Send Resume
Apply Now
Immediate interviews available now – Please Contact Us for more information.