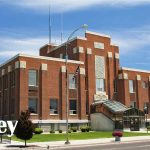 Website PersonnelPlus Personnel Plus, Inc.
Your Total Staffing Solutions!
Job Title: Apartment Maintenance Technician
Job Description: This Position is responsible for processing, unloading, receiving, and inspecting merchandise in an efficient and productive manner
Job Duties and Responsibilities
Maintenance Technician will be responsible, for the overall maintenance of the apartment complex and all areas related to the day to day maintenance operations of the community. Essential duties include but are not limited to:
1) Electrical, plumbing, carpentry, masonry and painting
2) Repairing and treating structures such as showers, sinks, appliances, doors/cabinets, walls, and building exteriors
3) Make ready units for new move-ins
4) Responsible for 24-hour emergency maintenance
5) Schedule and complete preventative maintenance program
6) Complete grounds work such as grounds pick up, sweeping and light landscaping
7) Coordinate special projects as directed
Job Requirements
Maintenance Technician must maintain a professional and courteous manner with residents, visitors,
contractors and fellow employees. Maintenance Tech must have the necessary tools to effectively
complete tasks outlined above. One must have the ability to follow oral and written instructions and be
able to maintain effective and cooperative working relationships. Technician must be willing to travel to
other property twice weekly.