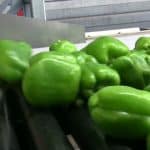 Website PersonnelPlus Personnel Plus, Inc.
Your Total Staffing Solution!
We are seeking production workers on our blend center line these employees are responsible for mixing the frozen vegetables together in a large machine by emptying boxes into a large mixer. This employee would need to be able to follow directions and make sure the proper amounts of each product are added. This employee is also assisting with the assembly of boxes and placing bags inside the box to get the product ready for packaging.
Available Shifts
Swing Shift 4pm-Midnight 5-6 days a week rotating schedules
Pay: $10.85
** WEEKENDS ARE REQUIRED**