Full Time
Long Term
Overtime
Shift
Swing Shift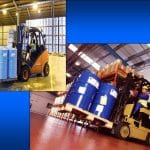 Website PersonnelPlus Personnel Plus, Inc.
Your Total Staffing Solution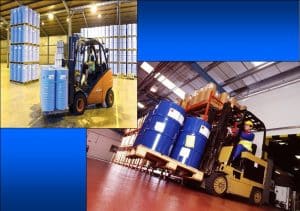 ! IMMEDIATE OPENING ! ! FOOD QUALITY CONTROL TECH-UTILITY SPECIALIST !
Please call 208-378-8700 for an immediate interview!
We have an immediate opening for a Food Quality Control Tech-Utility Specialist. A Local Food Processing Company in East Boise is searching for candidates who have some forklift experience but not required, able to lift up to 50lbs. Must have great communication skills and work as a team. The Quality Control Tech-Utility Specialist is responsible for cleaning, sanitizing, and inspecting the barrels, taking out trash & waste as per department needs to be discarded outside the food processing facility.
Shift hours are Mon- Fri some Saturdays from 5:00am-2:30pm.
Requirements:
– Great communication skills
– Forklift experience is a plus, not required
– Detail orientated
– Knowledge with weight scales and record keeping
– Team player
– Positive attitude
– Valid Idaho Driver's License
– Able to lift 25-50 pounds continuously throughout shift
General Job Duties:
The employee is responsible for cleaning, sanitizing, and inspecting barrels, trash and waste removal.
Specific Responsibilities:
– Preparing barrels ready for pre-operational inspection by USDA and QA.
– Taking barrels of waste and trash from inside facility outside to be discarded.
– Maintenance of bag house; keep area clean, opening exhaust when needed, keeping piping clear of clogs.
– Notify appropriate department of any changes in operation and/or repairs needed.
– Perform other tasks as assigned.
New employees will be trained in the proper use of forklift and pallet jack. Employee will be required to follow GMPs, SOPs, and safety program after training.
Pay rate : 
Swing – $12.00/hr
Some overtime may be required