Day Shift
Full Time
Pay Starts: $12.50
Job ID: boi2126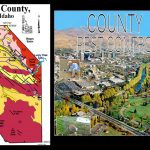 Website PersonnelPlus Personnel Plus, Inc.
Your Total Staffing Solution!
County Pest Control
$12.50 per hour to start, or $13.00 per hour with a current applicators license
Submit resume to ngarcia@personnel.com for immediate interview
County Pest Control will operate equipment to apply pesticides or implement surveillance for assigned departments. Applicators are responsible for the maintenance of all equipment for pesticide applications. Employees are licensed to provide professional advice regarding the identification, control, and management of targeted pests. The pesticide applicators position will be cross trained and may be assigned duties in other departments.
PRIMARY JOB RESPONSIBILITIES:
– Identifies targeted pests;
– Completes work orders by mixing, applying and recording pesticide applications in accordance with work orders and applicable laws;
– Reviews all chemical labels and MSDS sheets for the each product in use before application;
– Operates application or surveillance equipment;
– Properly disposes of empty chemical containers and rinsate materials;
– Responsible for appearance and cleanliness of work area;
– Uses and maintains all personal protection equipment recommended by product label, MSDS and department policy
– May assist in collection, monitoring and distribution of biological control agents;
– Performs related duties as required.
JOB SPECIFICATIONS:
– Must be able to obtain a Professional Applicators license within one month of hire
– Must have good math skills;
– Skill in the safe operation of application equipment;
– Ability to work and communicate effectively with the general public and coworkers, in person, over the phone;
– Ability to understand and follow complex verbal and written instructions and read and understand herbicide MSDS sheets and labels;
– Ability to use a personal computer and mobile field computers such as a PDA toughbook or similar device;
– Ability to understand GPS technology for daily use of digital navigation equipment in a solitary environment;
– Ability to obtain an ATV certification before use of ATV equipment;
– Ability to maintain cooperative working relationship with other employees;
– Ability to work in the field independently and with peers and public.
OTHER REQUIREMENTS:
– Reads and navigates by paper and digital maps;
– Must possess and maintain a valid Idaho driver's license to operate vehicles and equipment;
– This position has been designated safety sensitive and therefore the incumbent is subject to random drug testing.
WORK ENVIRONMENT AND PHYSICAL DEMANDS:
– The nature of the work will require the employee to be in the field for long periods of time under various weather conditions;
– The work may require moving, transporting, and using pesticides;
– Must be able to lift up to 50 lbs;
– Must work with hazardous materials, heavy equipment and occasionally must negotiate fences, hazardous steep terrain with rough, rocky or wet surfaces;
– At times the employee may be exposed to dogs, farm animals, snakes and biting and stinging insects.