Building Mobile Homes
Day Shift
Full Time
Salary: 17.00 Website PersonnelPlus Personnel Plus, Inc.
Your Total Staffing Solution!
Job Description
Tasks
Clean and prepare construction sites to eliminate possible hazards.
Read and interpret plans, instructions, and specifications to determine work activities.
Control traffic passing near, in, and around work zones.
Signal equipment operators to facilitate alignment, movement, and adjustment of machinery, equipment, and materials.
Dig ditches or trenches, backfill excavations, and compact and level earth to grade specifications, using picks, shovels, pneumatic tampers, and rakes.
Position, join, align, and seal structural components, such as concrete wall sections and pipes.
Measure, mark, and record openings and distances to lay out areas where construction work will be performed.
Load, unload, and identify building materials, machinery, and tools, and distribute them to the appropriate locations, according to project plans and specifications.
Erect and disassemble scaffolding, shoring, braces, traffic barricades, ramps, and other temporary structures.
Build and position forms for pouring concrete, and dismantle forms after use, using saws, hammers, nails, or bolts.
Lubricate, clean, and repair machinery, equipment, and tools.
Operate jackhammers and drills to break up concrete or pavement.
Work Context
Requires repetitive movement, Requires bending or twisting, Requires using hands to handle, control, or feel objects, tools or controls, Requires standing, Requires telephone conversations, Requires face-to-face discussions with individuals or teams, Requires contact with others (face-to-face, by telephone, or otherwise), Requires competition or awareness of competitive pressures, Includes exposure to whole body vibration , Includes exposure to contaminants , Requires working in extremely bright or inadequate lighting conditions, Requires working in very hot (above 90 F degrees) or very cold (below 32 F degrees) temperatures, Includes exposure to sounds and noise levels that are distracting or uncomfortable, Requires making decisions that affect other people, the financial resources, and/or the image and reputation of the organization, Requires making decisions that impact the results of co-workers, clients or the company, Requires exposure to hazardous equipment, Requires exposure to minor burns, cuts, bites, or stings, Requires being exact or highly accurate, Freedom to determine tasks, priorities, and goals, Requires meeting strict deadlines, Job pace is determined by the speed of equipment or machinery, Requires coordinating or leading others in accomplishing work activities, Requires work with others in a group or team, Includes responsibility for the health and safety of others, Includes responsibility for work outcomes and results, Requires wearing common protective or safety equipment, Job tasks are performed in close physical proximity to other people, Requires working outdoors, exposed to all weather conditions, Requires working in an open vehicle or equipment
Work Activities
Inspecting Equipment, Structures, or Material
Making Decisions and Solving Problems
Performing General Physical Activities
Communicating with Supervisors, Peers, or Subordinates
Establishing and Maintaining Interpersonal Relationships
Handling and Moving Objects
Operating Vehicles, Mechanized Devices, or Equipment
Identifying Objects, Actions, and Events
Coaching and Developing Others
Getting Information
Controlling Machines and Processes
apply cleaning solvents
read tape measure
signal directions or warnings to coworkers
understand construction specifications
install siding or sheeting
move or fit heavy objects
prepare building surfaces for paint, finishes, wallpaper, or adhesives
fabricate, assemble, or disassemble manufactured products by hand
use hand or power tools
use surfacing machine to polish terrazzo or concrete
repair cracks, defects, or damage in installed building materials
finish concrete surfaces
read work order, instructions, formulas, or processing charts
apply adhesives, caulking, sealants, or coatings
install insulating materials
control operation of compressors
clean rooms or work areas
climb ladders, scaffolding, or utility or telephone poles
mix mortar, grout, slurry, concrete, or related masonry material
prepare site or surfaces for concrete or masonry work
operate power construction equipment
operate power driven pumps
work as a team member
anchor or brace wooden structures, frameworks, or forms
dig holes or trenches for foundations, posts, poles, or related items
move materials or goods between work areas
assemble and install pipe sections, fittings, or plumbing fixtures
use measuring devices in construction or extraction work
apply plaster, stucco or related material
cut, shape, fit, or join wood or other construction materials
erect scaffold
install prefabricated building components
grade or redistribute earth for roads or other construction
operate floor sanding machine
operate pneumatic tamper to patch pavement or tamp earth
use hand or power woodworking tools
build or repair structures in construction, repair, or manufacturing setting
load, unload, or stack containers, materials, or products
paint walls or other structural surfaces
assist mechanic, or extractive or construction trades craft worker
mix paint, ingredients, or chemicals, according to specifications
operate hoist, winch, or hydraulic boom
operate jackhammer
operate land or site surveying instruments
use spray paint equipment
Qualifications
Skills
Basic Skills
Social Skills
Complex Problem Solving Skills
Technical Skills
Systems Skills
Judgment and Decision Making
Resource Management Skills
Management of Financial Resources
Management of Material Resources
Management of Personnel Resources
Desktop Computer Skills
Knowledge
Required:
Building and Construction
Preferred:
Engineering and Technology
Public Safety and Security
Tools
Blow torches
Oxygen/acetylene torches
Torches
Liquid propane torches
Forklifts
Rough terrain forklifts
Forklifts
Masonry forklifts
Levels
Carpenters' levels
Spirit levels
Laser levels
Water levels
Levels
Power grinders
Disc grinders
Bench grinders
Pedestal grinders
Stump cutters
Power saws
Asphalt saws
Chain saws
Circular saws
Concrete saws
Cutoff saws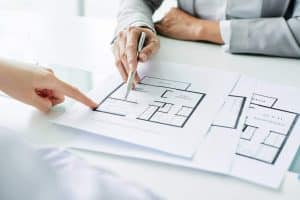 Why work for Personnel Plus, Inc.
As the area's largest Staffing Service, we value adding you as a member to our great team
Your application will be considered for many urgent openings
Flex pay - choose Direct Deposit, pay card, or paper check
We never charge a fee
To apply for this job, send us your resume OR Email Contact information OR call 208.453.7900 OR send a TEXT MESSAGE OR visit your local office OR click the Apply for Job button below
Trust our employment professional to be your advocate and help find that ideal position for you!