Day Shift
Full Time
Temp to Hire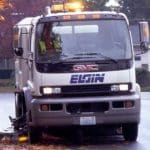 Website PersonnelPlus Personnel Plus Inc
Your Total Staffing Solution!
Job Title : CDL A Driver
Posted : 02/20/2019
Location :  Twin Falls, Idaho 83301
Start Pay : $14.00
Job ID : PER519
GENERAL PURPOSE:
Performs skilled labor tasks related to the maintenance, repair and rebuilding of District roads,
bridges and draining systems.
EXAMPLE OF DUTIES:
May include the following, but not limited to:
Patching pot holes, trenches, driveway approach, and other breaks in asphalt roads using a
variety of asphalt products; using gravel to fill in road edges, mail boxes, trenches, and
driveways; may operate air compressor and jack hammer, bobtail truck (six yard) and
compacting equipment while doing patch work.
Performing traffic control (flagging) at work sites; standing in extreme weather for long hours
may be required; must be able to give clear directions to the public in a courteous manner.
Helping to install culverts and other drainage devices; performing heavy lining of pipe and
other materials in trenches and other excavations; operating light to medium and compacting
equipment; using common hand tools to accomplish work.
Installing ten to twelve foot sign posts in hand or machine excavated holes; using tamping or
compaction equipment and common hand tools to accomplish work.
Performing tree maintenance using hand saws and gas powered chain saws; determining
which branches must be removed to clear overhead and road width right of way; determining
branches and brush that need to be cleared for sight distance; using bobtail truck and limb
chipper to accomplish work.
Helping to repair and install guard rail and barricades; cleaning under and around District guard
rails.
Lifting fifty pound bags of glass beads; installing tabs on roadway for painting stripes on road
way. Assisting operators and truck drivers in snow removal; installing and repairs snow chains,
snow plows, and snow wings; cleaning snow equipment and operating bobtail and ten wheel
sanding equipment.
Assisting in the shop work by cleaning parts, floors and tools; assisting in performing
maintenance on heavy mechanic equipment; performing maintenance of light equipment
and District pickups and other small vehicles; assisting Shop Foreman in the repair of District
equipment; using common shop tools to accomplish work.
Operating broom/mower and medium to heavy duty construction equipment as needed on a
training basis; Driving pick-ups occasionally.
Performs other labor duties as required.
MINIMUM QUALIFICATIONS:
1. Education and Experience
a. Graduation from high school or GED
AND
b. Two (2) years experience as a skilled laborer
OR
c. An equivalent combination of education and experience
2. Required Knowledge, Skills, and Abilities
a. Working knowledge of common light construction practices
b. Skill in the use of common shop and other hand tools
c. Ability to perform hard manual labor for extended periods of time in all weather
conditions
3. Special Qualifications
a. Must have a valid Idaho Commercial Driver License Class A.