Day Shift
Full Time
Overtime
Temp to Hire
19.50-22 USD / Hour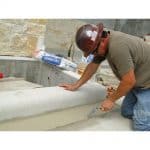 Concrete Finisher
Personnel Plus is HIRING Concrete Finisher in Twin Falls, ID.
Monday – Friday
Occasional Saturday's
Sun Up to Sun Down
$19.50 – $22 DOE
40-hour weeks (OT depending on orders)
Duties:
Setting forms that hold the concrete in place
Cleaning and inspecting surfaces for pouring issues
Directing the casting of the concrete with the truck driver
Pouring, smoothing, and leveling concrete using a rake, trowel, float, and screed. This includes handheld tools and power tool versions.
Monitoring the effects of the weather on the curing process
Applying sealing and hardening components
Safely operating power vibrator to ensure the concrete is compacted
Molding and constructing expansion joints using joiners and edging tools
Polishing surface using a power surfacing machine
Requirements:
Must have the following tools
•    Tool belt
•    Hammer
•    Sledge
•    Tape measure
•    Trowel
•    Mag float
•    Speed square
•    Torpedo level
Ability to lift heavy materials and work long hours
Ability to stand for long periods
Ability to kneel for long periods
High School diploma or GED
Why work for Personnel Plus, Inc.
As the area's largest Staffing Service, we value adding you as a member of our great team
Your application will be considered for many urgent openings
Apply Today - work today
Flex pay - choose Direct Deposit, pay card, or paper check
Health Benefits - Medical, Dental, Vision, Disability, Life Insurance
We never charge a fee
To apply for this job, send us your resume OR Email Contact information OR call 208.733.7300 OR send a TEXT MESSAGE OR visit your local office OR click the Apply for Job button below
Trust our employment professional to be your advocate and help find that ideal position for you!