Day Shift
Full Time
Pay Starts: $16.00
Job ID: 110373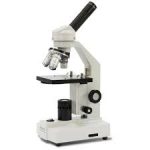 Website PersonnelPlus Personnel Plus, Inc.
Your Total Staffing Solution!
Lab Tech
Caldwell, ID
Job Description: 
Local Dairy Company is seeking a laboratory technician to ensure that all products' analytical, micro and organoleptic properties are in compliance with product and regulatory specifications.
Position Responsibilities:
Responsible for testing, sampling, documentation, and out-of-specification call backs as well as other duties or projects as may be assigned including in some cases releases
Contacts supervisor immediately when product does not meet specifications. Recommending process adjustments to meet specifications
Execute testing of finished product line samples for micro and analytical. In some occasions might obtain the samples
Execute testing of raw and pasteurized samples for micro and analytical. In some occasions might obtain samples
Performs environmental conveyor swabbing as required by program standards
Responsible for accurately record and retain data from analysis
Calibrates equipment and ensures that testing equipment and methods produce results in agreement with an established standard
Performs extra tests when needed
Other duties as assigned
Qualifications & Skills:
If applicable, ability to attain Appendix N Industry Analyst level certification
Strong computer skills with knowledge of MS office software
Ability to work independently
Good communications skills, verbal and written
Ability to work in a fast-paced environment
High level of organizational skills
Ability to perform analytical and micro tests such that results are in agreement with a standard and/or duplicate testing by a recognized laboratory
Basic understanding of microbiology and familiarity with plating methods
Bachelor's degree in a science discipline preferred or currently pursuing a bachelor's degree in science discipline.
2+ years laboratory technician experience.
Schedule:
Day shift, with one night shift of 10pm-8am
$16.00
About the Company:
Marketing and Processing arm of the Northwest Dairy Association, A Northwest U.S. farmer-owned dairy cooperative.
To apply for this job, send us your resume OR Email Contact information OR call 208.466.6800 OR send a TEXT MESSAGE OR visit your local office OR click the 'Apply for Job' button below