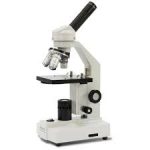 Website PersonnelPlus Personnel Plus, Inc.
Your Total Staffing Solution!
Job description:
We are seeking a Laboratory Technician at the Caldwell Darigold plant. This position is temporary. There will be training with the schedule of Tuesday-Sunday 7am-4:30pm and the schedule following training would be Wednesday-Saturday 5am-3:30pm. Education is not required but we do ask that you have some knowledge in quality or lab work as it would be helpful. You will insure that all products are in compliance with product and regulatory specifications, which could include communicating test results to a Lab Manager.
-Must be drug free
-Must pass criminal background check
-Must be able to lift 50 lbs
-To apply please call 208-466-6800
*Pay rate: $14.25
*Job type: Temporary
*Experience: Any quality or lab experience would be helpful
Shifts:
Training: Tuesday-Sunday 7am-4:30pm (1-2 weeks)
Wednesday-Saturday 5am-3:30pm