Pay Starts: $12.00-14.00 DOE
Job ID: 1800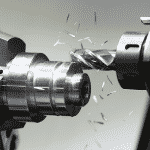 Website PersonnelPlus Personnel Plus, Inc.
Your Total Staffing Solution!
Job description:
We are seeking a general laborer to work as a deburr and assembly operator as well as performing duties in the shipping and receiving department for Quality Machine. This position is temp to hire for the right candidate. The schedule is Monday-Friday 7am-3pm or 8am-4pm depending. Experience in machine shop work is required and a plus if it is in deburring and tumbling metal and/or plastic materials. You will be using hand and power tools to deburr machined parts, reviewing blueprints, checking for accuracy of work, and assembling product components to be packaged and shipped out. We are asking for a resume from applicants so we can verify 6 months of machine shop work.
-Must be drug free
-Must pass criminal background check
-To apply please call 208-466-6800
*Pay rate: $12.00-$14.00 DOE
*Job type: Temp to hire
*Experience: 6 months of machine shop work
*Schedule: Monday-Friday 8am-4pm