Day Shift
Full Time
Temp to Hire
19.75 USD / Hour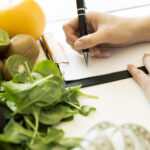 DIETARY COOK – State of Idaho $19.75 p/h
Full-time, 40 hours per week
Excellent temp-to-hire opportunity with a State facility
$19.75 p/h to start
Primary Duties:
Work with the Kitchen Manager to coordinate and run operations of the kitchen
Prepares meals, chop/dice food, prepare meats, purees, side dishes, etc. within guidelines of the menu, dietary requirements, and the standards of appearance, taste, temperature, and sanitation
Prepares special diets according to the menu and as specified by the Idaho Diet Manual to include food preferences
Serve food to residents during meal times, ensure serving utensils, plates, and cups are stocked for mealtimes
Maintains sanitation by proper care, cleaning, and storage of equipment and utensils
Maintains cleanliness and sanitation of the kitchen to include all cleaning duties
Other related duties as assigned
Minimum Qualifications:
Good knowledge of:
Methods and materials used to prepare foods for large-scale production and special dietary needs
Use and care of cooking utensils and equipment
Sanitation and safety practices used in food handling and preparation
Experience:
Performing large-scale quantity cooking
Following special dietary recipes
Following recipes and menus
Calculating volume measurements used in cooking
Requirements:
Ability to pass a fingerprint background check
One plus year in food service or dining service
Ability to work any day of the week between the hours of 6 am – 8 pm
Able to lift and move up to 40 lbs.
Why work for Personnel Plus, Inc.
As the area's largest Staffing Service, we value adding you as a member of our great team
Your application will be considered for many urgent openings
Apply Today - work today
Flex pay - choose Direct Deposit, pay card, or paper check
Health Benefits - Medical, Dental, Vision, Disability, Life Insurance
We never charge a fee
To apply for this job, send us your resume OR Email Contact information OR call 208.378.8700 OR send a TEXT MESSAGE OR visit your local office OR click the Apply for Job button below
Trust our employment professional to be your advocate and help find that ideal position for you!