Day Shift
Full Time
Graveyard Shift
Overtime
Swing Shift
Temp to Hire
17.00 USD / Hour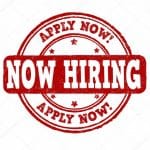 Dietary Supplement Production Specialists
Personnel Plus is NOW HIRING a Dietary Supplement Production Specialist in Weiser, ID.
We are currently looking for hard working individuals to work 12hr production shifts with a local company located in Weiser, Idaho. This Is a 24/7-hour production operation working with Jerusalem artichoke to create inulin an organic periodic fiber used for food, beverage and dietary supplements.
Monday – Friday (Saturdays are clean-up days)
No experience needed ON THE JOB TRAINING
Must have open availability
Day Shift: 4:00am – 4:30 pm Swing: 4:00 pm – 12:30 am Grave: 12:00 am – 4:30 am
$17 P/H with .50 shift differential pay
Duties:
Quality Production
Food Safety dc
Requirements:
Must be able to stand for long periods of time
Physically demanding position must be able to lift 50lbs
Physical requirements: Standing, Lifting. Bending, Repetitive motion,
Some climbing may be required (must be comfortable on ladder)
English speaking and writing required
Experience in food production in preferred not required
NO Jewelry, NO Nails, NO Eyelash extensions
Must be able to work fast pace on line
Comfortable closed toe shoes are required
Must have reliable transportation
Why work for Personnel Plus, Inc.
As the area's largest Staffing Service, we value adding you as a member of our great team
Your application will be considered for many urgent openings
Apply Today - work today
Flex pay - choose Direct Deposit, pay card, or paper check
Health Benefits - Medical, Dental, Vision, Disability, Life Insurance
We never charge a fee
To apply for this job, send us your resume OR Email Contact information OR call 208.453.7900 OR send a TEXT MESSAGE OR visit your local office OR click the Apply for Job button below
Trust our employment professional to be your advocate and help find that ideal position for you!