Day Shift
Full Time
Overtime
Temp to Hire
21-22 USD / Hour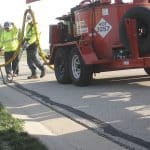 Dump Truck CDL Drivers
Personnel Plus is HIRING CDL Drivers in Buhl, ID.
Monday – Friday
Day shift
$21 – $22 DOE
40-hour weeks (OT depending on orders)
Duties:
Transporting crushed rock, sand and gravel to and from specified locations
Verifying the types of materials being transported and ensuring that they do not exceed weight restrictions
Ensuring that the materials are loaded correctly onto the dump truck
Maintaining accurate driver logs
Perform general labor duties while on job sites as directed
Requirements:
Must be able to perform repetitive arm and wrist movement, lifting and moving shovels filled with approximately 20 lbs. of material, standing for long periods of time and being out in extreme weather conditions such as summer heat
Must arrive consistently on time
Must arrive fully prepared for the day with food, water, clothing, durable boots and personal items depending on weather conditions
Must adhere to random drug testing policy during employment
High School diploma or GED
CDL licensing required
Why work for Personnel Plus, Inc.
As the area's largest Staffing Service, we value adding you as a member of our great team
Your application will be considered for many urgent openings
Apply Today - work today
Flex pay - choose Direct Deposit, pay card, or paper check
Health Benefits - Medical, Dental, Vision, Disability, Life Insurance
We never charge a fee
To apply for this job, send us your resume OR Email Contact information OR call 208.733.7300 OR send a TEXT MESSAGE OR visit your local office OR click the Apply for Job button below
Trust our employment professional to be your advocate and help find that ideal position for you!