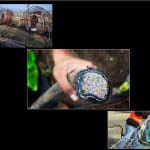 Website PersonnelPlus Personnel Plus, Inc.
Your Total Staffing Solution
Full-time, Entry-Level Fiber Optics Apprentice
Mountain Home, ID
Will assist in all aspects of cable installation to include, but not limited to:
Placing duct-work, learning to splice fiber optics cables, and operating heavy equipment to include backhoe and bore rig.
MUST have a valid Idaho drivers license, and be physically fit; able to climb up and down ladders and lift/move up to 75lbs.
Work schedule is Monday-Friday, from 8 am- 5 pm, $13.50 per hour.
Call now for an immediate interview 208-378-8700
Salary: $13.50 /hour