Day Shift
Full Time
Seasonal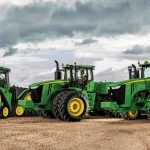 Website personnelplus Personnel Plus, Inc.
Your Total Staffing Solution!
Job Title : Field worker
Posted : 12/11/2018
Location : Filer, Idaho 83328
Start Pay : $11.40
Job ID : PER5964
Assist in planting, pollinating, harvesting, threshing, shipping, weeding, preparing fields, sampling, detasseling, rogueing , and other field and seed activities related to crops and fields. May operate a tractor, combine, or harvests may drive a company vehicle to bring materials and from worksites/fields. May operate farming equipment such as a sprayer, or thresher. Assist in maintenance and improvement of the farms and assets. Adhering to safety policies is a MUST!
Must be able to repetitively bend and lift, long periods of sitting or standing. Must be able to function as a team member, and take direction daily by supervisors and managers.