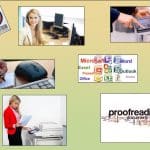 Website PersonnelPlus Personnel Plus, Inc.
Your Total Staffing Solutions
A local office in Boise is seeking a Full-time Front Office Administrative Assistant to work Monday through Friday 8:00am-5:00pm to handle duties for upper management. We are looking for an individual who is efficient and comfortable being a member of a team. With the ability to multi-task in a fast paced environment.  While maintaining complex schedules and managing administrative support, is essential in this position. The ideal candidate for this job is resourceful, punctual, detail oriented and organized. Assuring a steady completion of workload in a timely manner is the key to success in this position.
Job duties include but not limited to:
– Answering multiple lines and directing phone calls
– Taking and distributing messages
– Handling inquiries and incoming work requests
– Checking and distributing documents and correspondence
– Receiving, sorting and distributing incoming mail
– Maintaining filing systems
– Photocopying, scanning and faxing
Requirements:
– Microsoft Office Applications
– Reviewing files and records to answer requests for information
– Proof reading all records
– Great attention to detail
– Great organization skills
PAY RATE: $11.50/hr
Please submit updated resume to ngarcia@personnel.com