Pay Starts: $13.00
Job ID: 110459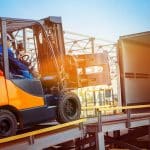 Website PersonnelPlus Personnel Plus, Inc.
Your Total Staffing Solution!
Full Job Description
The General Laborer is responsible for performing general labor functions in the fertilizer plant and providing general help on the plant site to other team members. Primary duties are loading-trucks, scaling trucks, offloading rail cars, and staging raw products at the manufacturing plant.
What your day may look like
Moves products within the plant.
Loads trucks.
Assists the blender operator in loading bulk trucks.
Hangs super sacks for loading.
Stacks products on pallets.
Provides general assistance in repair maintenance.
Performs cleaning duties such as sweeping and washing surfaces.
Other work-related duties as assigned by the leader.
Reliable and regular attendance is expected.
Education and experience needed for this position
A high school diploma or equivalent is preferred.
Must pass a drug test and background check.
Other skills that will help you succeed
Ability to read and write.
Ability to operate a forklift.
Your work environment and the physical aspects of the job
At Helena, safety is our highest priority. We seek out extensive safety measures and put them in place to minimize exposure to anything that could be potentially harmful to our employees.
The work environment for this position is that of a typical warehouse environment where the noise level is usually moderate to loud. In this position, you will regularly work near moving equipment/mechanical parts and could be exposed to fumes, airborne particles, chemical and biological hazards, vibrations, and risk of electrical shock. This position requires you to use your hands for many different tasks and to talk, hear, walk, stand and sit. You may be occasionally required to lift or move up to 100 pounds.
To apply for this job, send us your resume OR Email Contact information OR call 208.678.4040 OR send a TEXT MESSAGE OR visit your local office OR click the 'Apply for Job' button below