Wastewater workers
Day Shift
Seasonal
Temporary
Salary: $12.50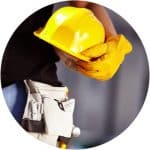 Website PersonnelPlus Personnel Plus, Inc.
Your Total Staffing Solution!
Personnel Plus is looking for 5 to 10 individuals to fill a General Labor position in Jerome, ID.
Supervision Received
Works under the immediate supervision of the Lead Operator or Operations Supervisor.
Supervision Exercised
None
Examples of Work (Illustrative Only) Essential Duties and Responsibilities
Assists with membrane removal, inspection, maintenance and re-installation.
Performs a variety of manual tasks as needed; using battery operated power tools, wrenches; cleans up work sites; etc.;

Professionalism & Communication                   
Attends department meetings and communicates regularly with the Supervisors and co-workers.
Maintains a professional and courteous demeanor at all times.
Provides timely, respectful and thorough customer service.
Communicates daily with cross-functional teams regarding issues, events, and updates.
Maintains a proper professional image and generates positive public image.
Expected to be a leader within the organization as well as in our community.
All other duties as assigned
Knowledge, Skills and Abilities
Working knowledge of a variety of semi-skilled maintenance and manual tasks;
Some knowledge of equipment parts and preventive maintenance;
Ability to perform manual tasks for sustained periods of time;
Ability to follow written and verbal instructions;
Ability to establish and maintain effective working relationships with fellow employees, the public and Supervisors;
Ability to read, write, understand, and follow oral and written instruction.
Acceptable Education and Experience
Must be at least 18 years of age and
Must have a valid driver's license.
Essential Physical Abilities
The employee must frequently lift and/or move up to 15 pounds and occasionally lift and/or move up to 25 pounds. In the course of lifting, the employee may frequently be required to bend or squat.
The employee will be expected to perform work from an elevated position including climbing and working from ladders.
Specific vision with reasonable accommodations ability required by this job may include; close vision, distance vision, color vision, depth perception, and the ability to adjust focus.
While performing the duties of this job, the employee must prove adequate dexterity to: manipulate, handle, feel or operate objects, tools, or controls and reach with hands and arms. The employee frequently is required to stand. The employee is frequently required to walk; talk or hear; sit; climb or balance; stoop, kneel, crouch, or crawl, and smell.
Employee may frequently be exposed to treated wastewater. Employee must not have physical or mental barriers to performing these tasks.
While performing the duties of this job, the employee works in outside weather conditions. The employee works near moving mechanical parts and is frequently exposed to wet and/or humid conditions. The employee occasionally works in high, precarious places and is occasionally exposed to fumes or airborne particles, risk of electrical shock, and vibration. The employee may be exposed to toxic or caustic chemicals
Why work for Personnel Plus, Inc.
As the area's largest Staffing Service, we value adding you as a member or our great team
Your application will be considered for many urgent openings
Apply Today - work today
Flex pay - choose Direct Deposit, pay card, or paper check
Health Benefits - Medical, Dental, Vision, Disability, Life Insurance
Referral Hiring Incentives
We never charge a fee
To apply for this job, send us your resume OR Email Contact information OR call 208.733.7300 OR send a TEXT MESSAGE OR visit your local office OR click the Apply for Job button below
Trust our employment professional to be your advocate and help find that ideal position for you!