Day Shift
Full Time
Part Time
Seasonal
Temp to Hire
Temporary
D.O.E. USD / Hour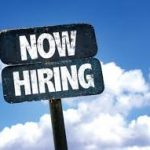 General Laborer Positions
We are looking for a fit and able-bodied general laborer to perform a variety of physical tasks. General Laborers' responsibilities can include a wide range of various tasks and skills.
To be successful as a General Laborer you must be able to perform a wide variety of tasks that require stamina and an eagerness to learn on the job. A good General Laborer is able to understand instructions and carry them out efficiently within the given deadline.
General Laborer Responsibilities:
Operation of various vehicles and equipment.
Use hand and power tools.
Maintain a clean and safe work environment.
General Laborer Requirements:
A high school qualification or equivalent.
Stamina and strength to perform manual labor.
A valid driver's license.
Excellent hand-eye coordination.
Able to work in all types of weather.
Repetitive movement and lifting repetitive amounts.
Working in various conditions.
Why work for Personnel Plus, Inc.
As the area's largest Staffing Service, we value adding you as a member of our great team
Your application will be considered for many urgent openings
Apply Today - work today
Flex pay - choose Direct Deposit, pay card, or paper check
Health Benefits - Medical, Dental, Vision, Disability, Life Insurance
We never charge a fee
To apply for this job, send us your resume OR Email Contact information OR visit your local office OR click the Apply for Job button below
Trust our employment professional to be your advocate and help find that ideal position for you!