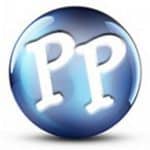 Website PersonnelPlus Personnel Plus, Inc.
Your Total Staffing Solution!
Job Title: Graveyard Production
Posted: 2018/5/24
Location: Fruitland, Idaho 83619
Start Pay: D.O.E.
Job ID: BOI1643
Job Description
Grave Yard Shift
Employees will be assisting with packaging, at a food production facility, in the heart of Fruitland Idaho. We offer temp to hire positions, benefits and pay raises following your probationary period. Growth is offered within the company.
Must be able to lift 25-50lbs
Must be able to walk up and down stairs
Must be able to stand during entire shift excluding breaks
Must be drug free
Must have transportation to get to and from work
Pay: $10.75
Grave Shift Midnight-8am