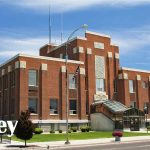 Personnel Plus
Job Title: Grounds Maintenance
Posted: 2018/5/11
Location: Burley, ID. 83318
Start Pay: D.O.E.
Job ID: BUR497
Job Description
Grounds and Buildings Maintenance for the City Golf Course. Very independent position.
Responsible for daily course appearance. Ability to deal with the public and formulate solutions to Golf Course problems.
Requirements: Work in all weather conditions, Ability to work variable hours Driver Licenses
Position is seasonal: April thru the end of September.
Essential Responsibilities:
Cuts grass and trims weeds using hand mower or power driven lawn mower, weed trimmer and brush cutter. Applies mulch to designated areas.
Pulls weeds around bushes, trees and flower beds. Trims hedges and prunes trees using hand and power tools.
Must report for work at required time and date and maintain a responsible attendance record.
Skills and Abilities:
Work outside for long periods of time and in all kinds of weather, performing tasks that require physical strength and endurance.
Understand and follow instructions and specifications.
Adjust to doing the same kind of work all day long or performing a variety of different tasks on the same, depending on daily business needs.
Work skillfully with your hands to do a variety of tasks.
Physical Demands:
Varies from Medium Work:
Medium Work: Exerting 20 to 50 pounds of force occasionally (Occasionally: activity or condition
exists up to 1/3 of the time), and/or 10 to 25 pounds of force frequently (Frequently: activity or
condition exists from 1/3 to 2/3 of the time), and/or greater than negligible up to 10 pounds of force
constantly (Constantly: activity or condition exists 2/3 or more of the time) to move objects.
Apply Now