Day Shift
Seasonal
Temporary
Depending on location USD / Hour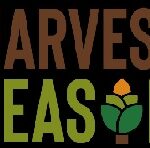 Harvest Openings!!
Current Openings
Remote Operators: operating potato loading equipment. Previous experience is preferred but not necessary. Running the equipment in the cellar that unloads the potatoes from trucks to storage. Will operate a boom to effectively unload potatoes with minimal product damage and ensure the top of the pile is as smooth as possible
Piler Operator: The employee will be operating the piling equipment which is a piece of machinery with a belt on it to stack the beets into the pile—The employee MUST have previous heavy equipment operating experience such as a forklift, skid steer, telehandler, etc.
ISDA Samplers: ISDA takes samples of potatoes for quality control testing for growers and factories. Must be strong with numbers and effectively communicate with supervisors if potatoes are out of grade. Must be able to lift 35 lbs totes or sacks of potatoes and stack them into a large bin.
Tractor Operator: moving debris and excess dirt.
Heavy Duty Labor: Place corrugated pipes onto cellar floors to ensure proper pile ventilation. Shoveling dirt as needed and assisting the piler operator with other cleanup duties. Duties may vary depending on where help is needed. Must be able to lift 50 lbs consistently.
10 Wheeler:

Pick up Spuds verify loads for accuracy, and deliver them as instructed. Load and unload cargo. Responsible for basic vehicle maintenance; comply with all safe work practices, policies, and processes at all times. Will be working up to 16-hour days, no overtime straight time only.
Qualifications
Perform repetitive tasks and work in various weather conditions
Must be able to stand for long periods of time.
Strong work ethic and ability to work independently or as part of a team
Flexibility to work extended hours during peak harvest seasons.
Responsibilities
Operate and maintain harvesting equipment and machinery
Why work for Personnel Plus, Inc.
As the area's largest Staffing Service, we value adding you as a member of our great team
Your application will be considered for many urgent openings
Apply Today - work today
Flex pay - choose Direct Deposit, pay card, or paper check
Health Benefits - Medical, Dental, Vision, Disability, Life Insurance
We never charge a fee
To apply for this job, send us your resume OR Email Contact information OR call 208.678.4040 OR send a TEXT MESSAGE OR visit your local office OR click the Apply for Job button below
Trust our employment professional to be your advocate and help find that ideal position for you!