Day Shift
Full Time
Temp to Hire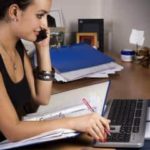 Website PersonnelPlus Personnel Plus, Inc.
Your Total Staffing Solution!
 Human Resources coordinator
Position Responsibilities:
Serve as gatekeeper, ensuring that visitors, contractors, customers, etc sign in at front desk to ensure/enforce plant security.
Assist with non-exempt employee recruitment and succession planning for non-exempt positions
Assist HR Generalist/Director of Operations with scheduling and staffing needs
Complete regular, weekly time card audits in Empower Time and attendance system.
Ensure company policies, procedures, and job descriptions are accurate and up to date.
Oversee employee attendance progressive discipline and consult internally on other progressive discipline issues
Enter all new hire paperwork into NAV; Ensure that Accounting Specialist is sent New Hire Information, Form W-4, and in some cases Direct Deposit request forms, including voided checks.
Maintain personnel files (both active and terminated), medical and worker's compensation/accident reports compliant with HIPPA, federal, and state guidelines.
Qualifications & Skills:
Bi-lingual (English/Spanish) preferred.
required or preferred experience,
Associates Degree in Business; OR 2 year's related experience and/or training; or equivalent combination of education and experience in a food manufacturing environment
computer/technical knowledge,
communication skills,
Well organized and able to manage and prioritize multiple projects simultaneously.
Able to perform the essential duties and responsibilities with efficiency and accuracy.
Able to travel to all areas of the plant efficiently, including climbing stairs.
Must be able to lift up to 50 lbs, and may regularly stoop, sit for long periods of time, squat, bend, and kneel.
Schedule.
Monday-Friday
Location: Fruitland
$14.50-16.00
About the Company:
This company is looking for hard working reliable candidates who are ready to join a growing.
To apply for this job, send us your resume OR Email Contact information OR call 208.453.7900 OR send a TEXT MESSAGE OR visit your local office OR click the 'Apply for Job' button below