Day Shift
Full Time
Long Term
Overtime
Temp to Hire
Pay Starts: $DOE
Job ID: BOI2334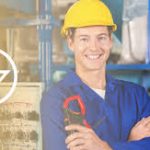 Website PersonnelPlus Personnel Plus, Inc.
Your Total Staffing Solution!
We are currently looking for a Journeyman Electrician. The pay rate is qualified depending on experience.
Duties of the job consist of: Test electrical systems using tools that include voltmeters, oscilloscopes and ohmmeters to determine where issues my be occurring, the safety of the system and to ensure compatibility. Document actions, testing results, observations, final diagnosis of the situation and steps taken to resolve issues for each job situation. Repair electrical issues by replacing or installing components, wiring or devices & more. If you would like to know more detail of the job, feel free to call us at: (208)-466-6800 or drop by: 1116 Caldwell Blvd. Nampa, Idaho 83651.
You must have completed electrician apprenticeship, have proficiency with the National Electrical Code and local codes. You must have a clean driving record and a valid drivers license. You also must have the ability to read blue prints, and must pass a criminal background check and drug test.