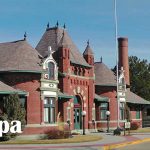 Website PersonnelPlus Personnel Plus, Inc.
Your Total Staffing Solution
Job Title: Lab Tech
Posted: 2018/7/19
Location: Nampa, ID
Start Pay: $17.31
Job ID: BOI1932
---
Job Description


$17.31 per hour.
Seeking lab tech for municipality. Will analyze plant and industry samples for plant process control, NPDES permit compliance, and industrial billing, other duties as assigned.
Requires BS in science-related field, wastewater or water certification I, class II laboratory certification, some knowledge of safe use of lab equipment, some knowledge of basic chemical and biological characteristics and analytical methods of industrial and domestic wastewater, industrial waste, sludge and receiving waters.
Requires valid Idaho driver's license. Schedule is Mon-Fri, 8 am – 4:30 pm. Temp-to-hire.