Day Shift
Full Time
Long Term
Part Time
Temp to Hire
Temporary
Pay Starts: $D.O.E.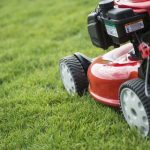 Website PersonnelPlus Personnel Plus, Inc.
Your Total Staffing Solution!
Personnel Plus Nampa is searching for a thorough, green-fingered Lawn Care Technician to preserve our grounds. The Lawn Care Technician's responsibilities include clipping grass and shrubbery, removing trash from the vicinity, and ensuring that implements are stored correctly. You will also be required to monitor inventory to report on stock requirements.
To ensure success as a Lawn Care Technician, you should be patient, nurturing, and thoroughly knowledgeable about vegetation. Ultimately, an outstanding Lawn Care Technician will work to protect our fauna.
Lawn Care Technician Responsibilities:
Caring for the grass, trees, plants, and hedges by mowing, pruning, or trimming them, as needed.
Watering and monitoring the growth of the greenery.
Extracting and disposing of invasive plants and weeds.
Designing and creating walkways that do not compromise the lawn or its contents.
Clearing the area of trash and dumping this appropriately.
Discouraging passersby from walking on the lawn and through the plants.
Conducting your duties in a manner that does not harm or disrupt the fauna.
Informing your line manager when stock ought to be maintained, replenished, or replaced.
Storing equipment and supplies in a safe manner.
Lawn Care Technician Requirements:
High school diploma is preferred.
Completion of formal training is highly advantageous.
Previous experience as a Lawn Care Technician.
Capacity to use gardening machines and tools.
Ability to distinguish between indigenous and alien flora.
Excellent interpersonal and communication skills.
Capacity to follow directions.
Attentive and hardworking.
Physically fit.
Able to stand or sit for extended periods
To apply for this job, send us your resume OR Email Contact information OR call 208.466.6800 OR visit your local office OR click the 'Apply for Job' button below