Day Shift
Full Time
Long Term
Temp to Hire
Pay Starts: $15.00
Job ID: BOI2425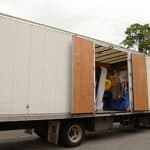 Website PersonnelPlus Personnel Plus, Inc.
Your Total Staffing Solution!
$15/hr-Moving Crew Class-A CDL Drivers
SHIFT: Monday-Friday 7:00am-5:00pm
PAY: $15.00/hr to start
Apply today by submit resume to ngarcia@personnel.com for immediate review!
A reputable and local Moving & Storage company in Boise is currently hiring for Class-A CDL Drivers. This will be all local driving throughout The Treasure Valley.
Drivers are responsible for the transport of the client's items in and around The Treasure Valley.  The driver will be in direct contact with clients. Primary job duties include, but are not limited to: driving the crew to the job site, will assist in all aspects of loading/unloading items, completing any logs/paperwork. While on the job the driver will be considered the lead employee.
REQUIREMENTS:
-Must have a valid Idaho CDL Class A license.
-Ability to lift up to 80 pounds.
-Have great written and oral communication skills
-Must be able to drive a manual transmission
-Experience in hauling 24′, 45′ and 53′ long trailers