Day Shift
Full Time
Part Time
Rotating Shifts
Swing Shift
Temp to Hire
Pay Starts: $DOE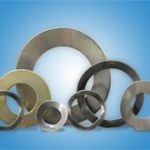 Website PersonnelPlus Personnel Plus Inc
Your Total Staffing Solution!
Title: CNC Operator / Machinist
Posted: 02/20/19
Location: Twin Falls, ID 83301
Start Pay: DOE
Job ID: PER4558
Job Duties:
The CNC  Operator will program, set-up, and operate CNC machinery, perform machine maintenance, make operational adjustments, and perform parts inspections. This is a temp to hire position.
Read, understand, and interpret engineering drawings..
Knowledge of machining tools and procedures..
Program writing and editing.
Load programs into the CNC controller and verify correct machine motions.
Load parts into the machinery, using the best tooling methods available.
Develop methods of machining new and difficult jobs.
Inspect product using precision measuring tools.
Product inspections at set-up and throughout the production run.
Monitor machine for unusual conditions.
Diagnose machine problems, make mechanical adjustments and minor repairs.
Provide machine maintenance including lubricants and coolant levels.
Willing to train others.
Work in a safe and professional manner, keeping a clean work area.
Wear proper personal protective equipment.
Cooperation with supervisor and co-worker, willing to work as a team.
Timely arrival and regular attendance at work is a must.
Willing to work overtime.
Other duties may be assigned.
Skills/Qualifications:
Strong mechanical aptitude.
Demonstrated ability to perform moderate troubleshooting and machine setups.
Skilled at properly inspecting and monitoring quality throughout production runs.
Able to properly plan machining sequence including tooling selection and fixture preparation.
Expected to seek continuous improvement in production efficiency.
May be required to possess or obtain hand tools or measuring equipment.