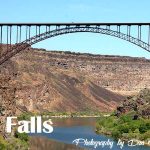 Website personnelplus Personnel Plus, Inc.
Your total staffing solution!
Job Title : Maintenance Mechanic
Posted : 07/26/2018
Location : Filer, Idaho 83328
Job ID : PER4539
---
Job Description

A local fish processing plant has openings plant wide. Must be able to speak English (bilingual is preferred but not required). Good math skills and the ability to move around and be on feet as well as bend and lift up to 20lbs. Monday-Friday 6am-until fish are done. For the Maintenance Mechanic position, you need experience in fixing conveyor  belts, electrical equipment, and hydraulic systems.