Day Shift
Full Time
Pay Starts: $12.62-13.25
Job ID: boi2502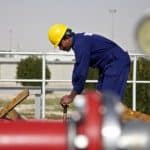 Website PersonnelPlus Personnel Plus, Inc.
Your Total Staffing Solution!
Maintenance Worker – Water/Wastewater/Streets-City of Mountain Home
Submit resume/work history to boise@personnel.com for immediate interview. 208-378-8700
Full-time, temp to hire position: Non-CDL start at $12.62 p/h. With valid Class A CDL start at $13.25 p/h.
General Statement of Duties
Performs a variety of manual and semi-skilled maintenance and service work on City streets, rights-of-ways, water and wastewater facilities, public buildings, and other areas; performs related work as required.
Required Knowledge, Skills and Abilities
Knowledge of:
Construction equipment, materials and methods or water distribution or wastewater facility construction, maintenance and repair;
Traffic hazards and traffic safety principles, practices and procedures;
Proper lifting techniques and personal protective equipment used in the operation of hand and power tools;
Operation of hand and power tools.
Ability to:
Comprehend and follow safety rules and regulations;
Operate hand and power tools used in public works facility maintenance and repair;
Communicate well with others, both orally and in writing, using both technical and non-technical language;
Understand and follow oral and/or written policies, procedures and instructions; Operate hand and power tools;
Operate light and heavy equipment, such as dump trucks, backhoes, front-end loaders, graders, snow plows, etc.;
Understand and follow effective safety practices and procedures.
Acceptable Experience and Training:
Graduation from high school or possession of a GED is required: and
Experience performing manual and skilled tasks preferred; or
Any equivalent combination of experience and training which provides the knowledge, skills and abilities necessary to perform the work.
Special Qualifications:
Possession of a valid driver's license issued by the State of Idaho;
Obtain a Class A CDL with Tanker endorsement issued by the State of Idaho within 6 months of employment;
Obtain Flagger Certification within one (1) year of employment.