Day Shift
Full Time
Long Term
Overtime
Temp to Hire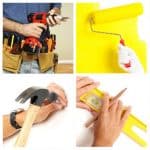 Website PersonnelPlus Personnel Plus, Inc.
Your Total Staffing Solution!
Job Description: 
Home Manufacturing
Building Mobile Homes
Construction
Position Responsibilities:
We are currently running an on-the job training program for all new employees. Through this training program new employees will be able to transition throughout the plant on a weekly basis, for a total of 5 weeks and get job specific training from designated Trainers. New employees will be able to work and learn the different jobs available in the plant and choose the best fit.
Qualifications & Skills:
No Experience Needed/On the Job training
Must be able to read a tape measure
Must be able to pass 60lb Physical
High School Education Required
Physical requirements: Standing, Lifting. Bending, Repetitive motion,
Drug Free
Environment (outside, inside, dusty )
Tools not required
Work clothes/long pants, closed toed shoes, t-shirt
Reliable transportation
Experience in Electrical, Siding, Tape & Texture, Final Finish, Framing, painting and plumbing
Schedule:
Day shift 6/7am to 3:30 (Done)
Monday-Friday (some Saturdays depending on work load)
NEW WAGE $16
About the Company:
Company is located in Weiser
Position is full time 40 hours a week
Long term temp to hire
Weekly pay
Currently looking for the following positions: If you have experience please call us today!!
To apply for this job, send us your resume OR Email Contact information OR call 208.453.7900 OR send a TEXT MESSAGE OR visit your local office OR click the 'Apply for Job' button below