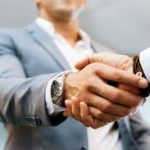 Website personnelplus Personnel Plus, Inc.
Your Total Staffing Solution
Job Title : Marketing/ Client Services
Posted : 11/01/2018
Location : Twin Falls, Idaho 83301
Start Pay : $12.00
Job ID : PER5960
---
Job Description
Creates and manages email marketing campaigns. Manages assigned budget and measures and reports success of each campaign.
Manages social media strategy, posting development and evaluation of programs. Monitors web activity and develops updated copy and videos to improve our online presence.
Writes articles, press releases and promotional material for the company.
Supports the marketing manager to maintain effective internal communications to ensure that all functional areas understand the marketing objectives.
Skills:
• Strong understanding of marketing principles.
• Knowledge of traditional and emerging marketing channels.
• Excellent communication skills with strong copy writing skills and the ability to communicate complex ideas.
• Effective decision-making skills, critical thinking and problem-solving skills.
• Effective prioritizing and time management skills.
• Accurate with attention to detail.
• Strong computer skills: Required – proficient in Microsoft Office and databases. Preferred – working knowledge in Adobe Photoshop, InDesign and Illustrator.
• Highly organized, with the ability to adapt quickly to changing priorities.
• Motivated self-starter, able to handle multiple tasks simultaneously.
• Good interpersonal skills, ability to work independently and also collaborate within a team.
Working Conditions:
• Must possess a valid state driver's license, proof of liability insurance and maintain an acceptable Department of Motor Vehicle record, in accordance with company insurance requirements.
• Drive: Ability to drive from one location to another throughout work week.
• Travel: Must be available to travel domestically as needed.