Day Shift
Full Time
Temp to Hire
Pay Starts: $12
Job ID: POC183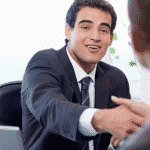 Website PersonnelPlus Personnel Plus, Inc.
Your Total Staffing Solution!
Job Purpose
Determine the demand for products and services offered by a firm and its competitors and identify potential customers. Develop pricing strategies with the goal of maximizing the firm's profits or share of the market while ensuring the firm's customers are satisfied. Oversee product development or monitor trends that indicate the need for new products and services.
Tasks
Develop pricing strategies, balancing firm objectives and customer satisfaction.
Identify, develop, and evaluate marketing strategy, based on knowledge of establishment objectives, market characteristics, and cost and markup factors.
Evaluate the financial aspects of product development, such as budgets, expenditures, research and development appropriations, and return-on-investment and profit-loss projections.
Formulate, direct and coordinate marketing activities and policies to promote products and services, working with advertising and promotion managers.
Direct the hiring, training, and performance evaluations of marketing and sales staff and oversee their daily activities.
Negotiate contracts with vendors and distributors to manage product distribution, establishing distribution networks and developing distribution strategies.
Consult with product development personnel on product specifications such as design, color, and packaging.
Compile lists describing product or service offerings.
Use sales forecasting and strategic planning to ensure the sale and profitability of products, lines, or services, analyzing business developments and monitoring market trends.
Select products and accessories to be displayed at trade or special production shows.
Coordinate and participate in promotional activities and trade shows, working with developers, advertisers, and production managers, to market products and services.
Work Context
Requires sitting, Requires telephone conversations. Requires use of electronic mail. Requires writing letters and memos. Requires face-to-face discussions with individuals or teams. Requires contact with others (face-to-face, by telephone, or otherwise). Requires competition or awareness of competitive pressures. Requires making decisions that affect other people, the financial resources, and/or the image and reputation of the organization. Opportunity to make decisions without supervision. Requires making decisions that impact the results of co-workers, clients or the company. Freedom to determine tasks, priorities, and goals. Requires being exact or highly accurate. Requires meeting strict deadlines. Requires work with others in a group or team. Requires work with external customers or the public. Requires coordinating or leading others in accomplishing work activities. Includes responsibility for work outcomes and results. Requires working indoors in environmentally controlled conditions.