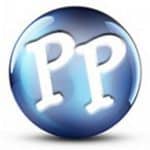 Personnel Plus
Job Title: Medical Front Office Administrator
Start Pay: $12.00
Job ID: BOI2259
Job Description
A local Counseling Office is currently seeking a front office receptionist to join their team. The primary duty of the Front Office Receptionist is to greet visitors either in person or on the phone. The Front Office Receptionist will utilize a multi provider scheduler to check Clients in, notify their provider of their arrival, collect accurately filled out paperwork, collect payments, and schedule follow up visits. This position requires engaging in positive customer service and maintaining confidentiality of personal and financial information at all times.
Schedule: Monday & Friday 8:30am-3:30pm Tuesday-Thursday 9:30am-3:30pm some days you may work until 5:30pm
Pay Rate: $12.00 p/h
Duties will include, but are not limited to:
-Answering telephones, providing basic business information, transferring calls, taking and relaying detailed messages.
-Warmly greeting diverse client base, checking clients in for appointments, and notify provider of their arrival.
– Provide and assist with appropriate paperwork, take and record payments, review completed paperwork for accuracy, daily filing, and maintenance of confidential personal, health, and financial information.
– Schedule appointments using a multi-provider scheduling system, follow up appointments, make reminder calls, and daily call logs.
– Opening and closing of the office, maintain inventory of office supplies and forms, and regular office cleaning and upkeep.
– May assist clients with childcare while parents are in session.
– Strive to make all guests feel comfortable and valued while in our office.
Apply Now