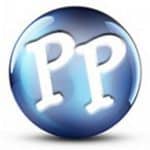 Personnel Plus
Job Title: Notification Distribution: A.C.H.D Area Road Work. GREAT SUMMER JOB!
Posted: 2018/5/23
Location: Garden City, ID 83714
Start Pay: D.O.E.
Job ID: BOI2265
Job Description
NOW HIRING! 8 field reps to distribute construction notification pamphlets throughout Ada County in residential neighborhoods and businesses to notify them of upcoming road work in their area.
This position requires the ability to be on your feet, and walking for most of shift. You must be at least 18 years old, and possess a valid Idaho drivers" license with a good driving record to operate district vehicles.
This position is seasonal, lasting into late August, early September. You can expect to work approximately 20-25 hours per week, between the hours of 7am-5pm. Monday-Thursday.
Apply Now