Pay Starts: $DOE
Job ID: 51013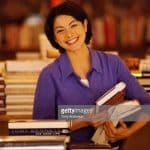 Website PersonnelPlus Personnel Plus, Inc.
Your Total Staffing Solution!
Duties include:
• Provide prompt, courteous and direct assistance to patrons of all ages with basic information regarding use of library materials, equipment, and services.
• Collection development based on community needs and interests.
• Plan, implement, and evaluate library programs and services which fulfill the diverse educational, recreational and personal needs of teens.
• Coordinate daily activities with other staff, as well as help manage volunteers assigned to youth services.
• Develop and maintain effective relationships with schools, community groups, agencies and non-profits that target youth in order to plan and deliver programs and services that meet the needs and interests of teens.
• Administer a variety of outreach programs with local schools and organizations.
• Be a passionate advocate for literacy in the community, including encouraging attendance at library programs.
• Other duties as assigned.
Education/Qualification:
• Some college required, associates or bachelor's degree preferred.
• Experience in working with teenagers.
• Some experience working in a library or education setting preferred.
• Bilingual preferred.
Successful applicants will have:
• Excellent time management skills, including the ability to recognize and set priorities, and to use initiative and independent judgment in a variety of situations.
• Motivation and drive to learn and stay current with emerging technology, including digital media.
• Knowledge of developmental, recreational and educational needs of young adults.
• Knowledge of effective practices in planning and evaluation of projects.
• Some knowledge of grant writing.
• Ability to communicate effectively with others, orally and in writing, including through email.
• Ability to establish and maintain effective working relationships with co-workers, patrons, community organizations, volunteer groups and to serve the public courteously.
• Ability to work with diverse populations, including individuals with disabilities or cultural differences.
• Ability to lift and carry boxes of books weighing up to 40 pounds.
• Must be able to speak distinctly to large groups.
• Must be able to drive a car and hold a valid driver's license.
• Must be available to work evenings and some weekends.
• Must possess physical mobility involving bending, lifting, and getting down on the floor.
• Must be able to pass a background check.
To apply for this job, send us your resume OR Email Contact information OR call 208.678.4040 OR send a TEXT MESSAGE OR visit your local office OR click the 'Apply for Job' button below