Onion Sorter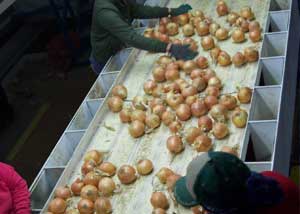 This listing has expired.
I was able to share my story of finding a two or more week employment with Personnel Plus to help... read more raise money for a move to work for the Forest Service. I started looking the same day I had a tenative start day, and they found me work right away! Thank you, Personnel Plus ! read less

SL M.

Very great workplace. I went in looking for a job that would fit my needs. Diana came to me with... read more multiple job offers. She described them to me. Where they were and the pay. When i showed up to the job that was exactly what i was doing. I highly recommend them to anyone. read less

Jordan B.

Ok so this place is better than people are saying, they have not only gotten me a job that... read more I'm rolling over into full time but this is the second time they have been there when I needed help finding employment. Personnel plus is upbeat, personable, and in my experience a great staffing agency. This is definitely my go to staffing agency. read less

Brad F.