Day Shift
Full Time
Pay Starts: $12.50-13.00
Job ID: BOI2070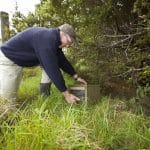 Website PersonnelPlus Personnel Plus, Inc.
Your Total Staffing Solution!
NOW HIRING FOR PEST TRAPPERS – $13.00 p/h
Please call 208-378-8700 for an immediate interview!
$12.50 p/h during training. $13.00 p/h for licensed technician. This is a seasonal position, lasting into November.
Work daytime Monday-Friday, 8-hour shifts. Generally, shift hours are 6:30/7am to 3:00/3:30pm.
GENERAL DUTIES:
Under supervision of Crew Lead, performs trapping and prevention activities for pests in accordance with county guidelines.
Employee will become proficient in Pest Trapping in Ada County open areas. We offer paid training and licensing! Employee will work with the public to obtain permission to place traps; maintain, inspect and move these traps in accordance with provided guidelines. Employee will establish and maintain public relations; keep accurate records; learn and recognize various exotic insects and other pests; identify and recognize plant species that are hosts for these pests; work independently and as part of a successful crew.
WORK ENVIRONMENT AND PHYSICAL DEMANDS: The nature of the work will require the employee to be in the field on their feet for the majority of an 8-hour shift. Must be able to lift 25 lbs.
OTHER REQUIREMENTS:  Must possess and maintain a valid Idaho driver's license with a good driving record to operate vehicles and equipment. Basic math/measurement skills required.
For candidates interested in licensing opportunity; we will offer the option to study and train as a professional applicator. Hourly pay will increase to $13.00 p/h once applicators license is obtained.