Day Shift
Full Time
Long Term
No Weekends
Overtime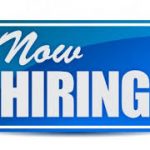 Website PersonnelPlus Personnel Plus, Inc.
Your Total Staffing Solution!
We are seeking an individual for a packaging position located in Payette, Monday-Friday schedule  NO WEEKENDS!! This position is full time, stacking boxes as well as packaging. Repetitive motion may include lifting, bending, stooping, pushing and pulling. This company is looking for a hard working individual; this position is full time temp to hire. Please read below for the job description as well as the requirements for the position. If you meet the requirements please call our office TODAY! (208) 453-7900.
Job Responsibilities:
Quality inspection and packaging
Accurately count parts into their correct boxes
Ensure detailed labeling is done correctly
General cleanup
Work with others to keep general warehouse clean and orderly
Prepare boxes in preparation for new product runs
Palletize boxes according to given specifications
Lift between 8-37 lbs repeatedly for duration of shift
Adhere to ALL safety rules and instructions
Report quality problems to Operator
Any other duties assigned by supervisor
Quality production pace
Requirements:
Good Attendance
Ability to follow instructions
Must be able work in a team setting
Must be able to lift 37lbs packing boxes
Must be able to walk up and down short platforms
Must be able to stand during entire shift excluding breaks
Flexibility with schedule (must be able to work OT if needed)
Must be drug free
Must have transportation to get to and from work
Must have clean background
Shift: Monday-Friday
Time:  8:00am-4:30pm
Pay: $11
To apply for this job, send us your resume OR Email Contact information OR call 208.453.7900 OR send a TEXT MESSAGE OR visit your local office OR click the 'Apply for Job' button below