Programming Specialist – City Library
Full Time
Temp to Hire
Salary: 20.42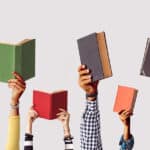 Website PersonnelPlus Personnel Plus, Inc.
Your Total Staffing Solution!
Personnel Plus is NOW HIRING a Programming Specialist
$20.42 p/h 40 hours per week
Weekend, day, and evening hours are required
Excellent temp to hire opportunity with a City library
Duties:
Creates positive and memorable guest experiences that reflect the library's mission and vision
Developing, preparing, and presenting quality programs to residents of all ages,
Promoting the Library through various communication methods, and
Library outreach at community events, schools, and organizations
Assists every guest willingly and respectfully, in accordance with the Library's Guest Care Policy
Meets or exceeds Public Library Performance Standards
Demonstrates an applied understanding of service competencies
Assists at all guest service stations and other departments when possible
May assist other staff with the development and execution of classes and events
Develops, prepares, and presents cohesive and sustainable classes and events (either in-person, virtually, or recorded) that reflect community interests to residents who attend events at the Library and through outreach opportunities community-wide
Assists guests with various library-related technologies, the use of library resources, and reader's advisory
Provides thorough guest service by referring complex issues to supervisors to ensure positive and memorable guest experiences
Successfully completes the delivery of library materials to guests through what may be non-traditional methods such as curbside pickup, concierge service, and Doorstep Delivery
Actively seeks opportunities to promote the Library and its services
Works with fellow staff to promote the Library through various methods, such as video and social media
Utilizes the Library's current Technology Plan to maintain existing technologies and to incorporate emerging technologies into library service
Maintains awareness of the building's condition and actively works to create a positive, clean, and welcoming atmosphere for guests
Provides service to library guests through the processing of library materials
Recruits, trains, and supervises teen and adult volunteers to enhance or promote library service to guests, as necessary
Assists in the training of new staff members
Assists supervisors with the creation and maintenance of the appropriate sections of the Library operation manual
Assumes additional department duties in the absence of the department supervisor, as assigned
Serves as liaison to LYNX! Consortium groups and other collective organizations on matters concerning library-related services, as needed
Assists library guests with all circulation functions and account issues, including:
providing guests with guidance in borrowing materials,
locating and reserving library materials,
assisting library guests with the payment of fines and fees,
issuing appropriate library accounts,
resolving account issues,
searching for lost and traced items, and
accepting donations, as necessary
Performs all essential shelving functions, as needed.
Performs other duties as assigned
Requirements:
Graduation from an accredited college or university with a bachelor's degree, preferred; and two (2) years of experience working in a public library setting and directly working with the public
Directly related experience may substitute for college education on a year-for-year basis
Prior experience developing classes or events to various age groups preferred
Why work for Personnel Plus, Inc.
As the area's largest Staffing Service, we value adding you as a member or our great team
Your application will be considered for many urgent openings
Apply Today - work today
Flex pay - choose Direct Deposit, pay card, or paper check
Health Benefits - Medical, Dental, Vision, Disability, Life Insurance
Referral Hiring Incentives
We never charge a fee
To apply for this job, send us your resume OR Email Contact information OR call 208.378.8700 OR send a TEXT MESSAGE OR visit your local office OR click the Apply for Job button below
Trust our employment professional to be your advocate and help find that ideal position for you!