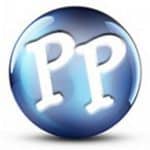 Website PersonnelPlus Personnel Plus, Inc.
Your Total Staffing Solution!
Job Title: Receptionist
Posted: 2018/5/24
Location: Fruitland, Idaho 83619
Start Pay: D.O.E.
Job ID: BOI2315
Job Description
We are seeking a part time receptionist for a quiet insurance office in Fruitland. This position may only be 1-2 days a week. This position could turn into more further down the road if you"re interested.
Basic Duties: receiving payments opening/ closing the office answering phones taking messages managing emails
9am-5pm Monday- Friday are typical work days $10.00-11.00/hr. TO START. Call 208 453-7900 for more information
Job Type: Part-time
Salary: $10.00 to $11.00 /hour