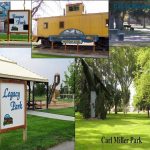 Website PersonnelPlus Personnel Plus, Inc.
Your Total Staffing Solution
Recreation Aide- Mountain Home

WAGE: $10.00- $14.00 hourly                                             Location: Mountain Home, ID
Summary Statement:       
Assists with a variety of recreation and maintenance duties as requested by the Recreation Superintendent. Duties will include oversee sports, recreation programs, activities, and events. General office work will be required.
This position is open to all interested persons 18 years of age and older.
This position will work 19-40 hours per week, evenings and weekends included.
This position is designated as At-Will.
Essential Functions:
Acts as a lead to employees assigned to applicable activities. Provides a high level of customer service to customers.
Assists with other areas such as transporting participants to and from activities and events, facility maintenance, sports field and equipment prep.
Performs other duties as assigned. Nothing in this job description restricts management's right to assign or reassign duties and responsibilities to this position at any time.
Requirements
Required Knowledge, Experience, And Training:
Requires education and/or experience to attain the following:
One year experience working with the general public in a customer service type setting.
Working knowledge of basic computer programs; general customer service techniques; recreation programs, adult and youth sports.
Ability to interact with the general public and effectively handle complaints; display an attitude of cooperation and work harmoniously with all levels of City employees, the general public and other organizations; communicate effectively in the English language at a level necessary for efficient job performance; complete assignments in a timely fashion; understand and comply with all rules, policies and regulations; maintain prompt and regular attendance; and perform all essential and marginal functions as assigned by an authorized employee, supervisor and/or manager with or without a reasonable accommodation.
Special Requirements
All applicants must have a valid Idaho driver's license with a good driving record. Applicants must be able to successfully pass background check processes which include reference checks and criminal history checks, and pre-employment drug testing.
Please submit resume for immediate consideration to boise@personnel.com or call 208-378-8700 for application instructions.