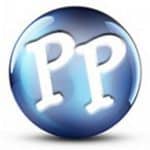 Website PersonnelPlus Personnel Plus, Inc.
Your Total Staffing Solution!
Job Title: Sanitation Tech
Posted: 2018/5/24
Location: Fruitland, Idaho 83619
Start Pay: D.O.E.
Job ID: BOI2390
Job Description
Sanitation Techs- Location Fruitland
Duties & Responsibilities
• Keep floors clean and free of debris using brooms and squeegee/brushes as much as possible in order to conserve water
• Keep Backus deck clean; put usable product back on the line and trash onto trash belt using buckets; lift buckets with legs for safety
• Do all tasks as assigned by Sanitation Lead
• Maintain good personal hygiene, follow GMP's and keep a clean, safe and sanitary work place. Immediately report any situation that may cause product to be contaminated.
• Display to the Guard your DFF-issued photo ID whenever entering the premises. Report the loss of this ID card to the supervisor. Do not give your ID card to any other individual. Immediately report to the supervisor any suspicious activity by employees or visitors.
Shifts:
2 day shifts $11.26
1 graveyard shift $10.51
Apply Now