Full Time
Grave Yard Shift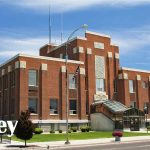 Website PersonnelPlus Personnel Plus, Inc.
Your Total Staffing Solution!
Job Title: Security Guards
Posted: 2018/12/27
Location: Burley, ID
Start Pay: D.O.E
Job ID: BUR1827
Job Description:

Security guards monitor and protect property against criminal activity and damage. Security guards may patrol on foot or in vehicles.
Security guards must know and enforce rules and regulations to prevent criminal activity before it happens. They may monitor points of access in a building or property to allow entry only to individuals with the correct identification or authorization.
They'll investigate and report signs of damage or unlawful entry as it occurs. Such issues require that they contact authorities and make written or verbal reports. In emergency situations, they may provide first aid or assistance and alert first responders.