Day Shift
Full Time
Overtime
Seasonal
Temporary
Pay Starts: $12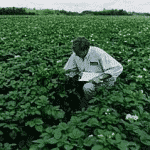 Website PersonnelPlus Personnel Plus, Inc.
Your Total Staffing Solution!
"Serving consumers and agriculture by safeguarding the public, plants, animals and the environment through promotion, education and regulation."
This announcement will remain open until these positions have been filled. Apply as soon as possible to ensure you will be considered for these positions.
These positions are located throughout eastern Idaho, including Ashton, Marysville, Felt, Tetonia, Driggs, Victor, St. Anthony, Parker, Terreton, Thorton, and Idaho Falls. Please be sure to indicate in your application in which city or cities you are willing to work. Please do not apply if you are not interested in working in these areas. These positions run for approximately 8 to 10 weeks. Seed inspectors are employed on a seasonal basis and will be subject to irregular hours and shift work. These positions require the inspector to work in cold and snowy weather conditions.
This position does not have benefits.
General Information:
Incumbents in these positions work in a high volume setting until all samples are processed.
Work involves exposure to extreme cold and heat, wet and humid environments, dust, dirt, exhaust fumes, poorly ventilated areas, noise and odors.
Work requires standing for prolonged periods.
Incumbents keep work area in safe condition and report any hazards to supervisor.
Involves irregular work hours, (partial days and/or long hours) days and times and a rotation to multiple locations.
Incumbents must effectively communicate while exercising tact and diplomacy and establish and maintain effective working relationships.
Personal protective equipment may be required. Depending on the facility, incumbents may be required to purchase protective shoes and/or wear ear protection, hard hats, safety glasses, etc.
Example of Duties
Principal Responsibilities:
Inspect and certify grades of seed potatoes for shipment
Maintain seed lot identity.
Visually verify lot location on storage maps.
Sample and inspect seed lots to determine grade and size factors.
Record inspection results.
Tag and seal truckloads meeting Idaho's rules of certification.
Complete Federal and State inspection certification.
Clean and disinfect all inspection equipment.
Other duties as assigned.
Minimum Qualifications
These qualifications are mandatory requirements. Any combination of ability, education, training or experience that demonstrates competence in each of the following:
With or without a reasonable accommodation, physical ability to:

Collect, lift and carry up to 50 pound containers
Intermittently bend, squat, twist and reach above shoulder level
Walk and stand for prolonged periods
Work outside around odors, fumes and dust in all weather conditions
Sufficient speech, vision, touch, balance and hearing to perform inspection activities
Pass a color test

Ability to:

Write or print neatly and legibly
Follow both verbal and written instructions and accurately complete time sheets and other required documentation
Must be able to read and write in English
Within two weeks of hire, obtain and retain an Inspector license from USDA
Possess a valid driver's license and be able to provide proof of vehicle insurance
Supplemental Information
This position runs for approximately 8 to 10 weeks. Hours are intermittent.
Pay rate: $12.00 per hour
Duration: Approximately early February through early May.
To apply for this job, send us your resume OR Email Contact information OR call 208.238.6000 OR visit your local office OR click the 'Apply for Job' button below