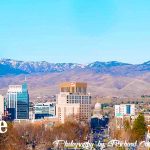 Personnel Plus
Job Title: Semi-Trailer Service Technician- Day & Swing shift opening available!
Posted: 2018/5/23
Location: Boise, Idaho 83705
Start Pay: D.O.E.
Job ID: BOI2269
Job Description
Get started on an excellent career path! Searching for Full Time Swing Shift Trailer Service Technicians" located in East Boise.
Starting Pay is $18+ DOE – Excellent benefits start as early as 90 days.
IMMEDIATE OPENINGS – DAY & SWING SHIFTS AVAILABLE:
PREFERRED KNOWLEDGE:
-Principles, techniques and practices of servicing and repairing vehicles (any type), equipment, drive trains, suspensions and braking systems, hydraulic and other related systems.
-The use and operation of tools and machinery used in vehicle and equipment repair work.
-Basic welding skills desired, but not required.
MUST BE DRUG FREE
Apply Now