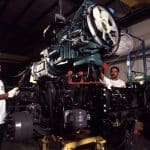 Website PersonnelPlus Personnel Plus, Inc.
Your Total Staffing Solution
Are you mechanically inclined?  Experienced in repair of personal vehicles, trailers or small engines? Are you able to lift up to 50lbs., and have your own basic tools? Are you ready to for a fun work environment?
If you said YES to any of these questions,  we encourage you to apply for our Semi-Trailer Service & Repair shop in Boise.
Choose your shift!
Monday-Thursday or Tuesday-Friday, from: 1 PM-11:30 PM
Starting Pay is between $13-$18+ DOE
Submit updated resume to ngarcia@personnel.com  or call 208-378-8700 to schedule an interview and bring the updated resume in with you.
Our office located at 5900 W. Overland Rd., Boise, ID 83709