Apprenticeship
Day Shift
Full Time
Grave Yard Shift
Long Term
Night Shift
Overtime
Part Time
Shift
Swing Shift
Temp to Hire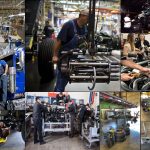 Website PersonnelPlus Personnel Plus, Inc.
Your Total Staffing Solution
Apply Today! Please call 208-378-8700 for an immediate interview, submit resume!
SALARY: COMPETITIVE STARTING SALARY + EXCELLENT benefits!
A few different shifts to choose from;
Diesel Mechanics
 Monday- Friday, 8am-5pm and every other Saturday from 6am-3pm
Service Technicians
Monday-Thursday from 1:00pm – 11:30pm
Tuesday-Friday from 1:00pm – 11:30pm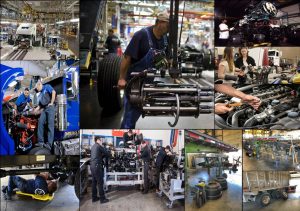 PREFERRED KNOWLEDGE:
-Principles, techniques and practices of servicing and repairing vehicles (any type), equipment, drive trains, suspensions and braking systems, hydraulic and other related systems.
-The use and operation of tools and machinery used in vehicle and equipment repair work.
-Basic welding skills desired, but not required; training will be provided!
JOB SUMMARY:
Troubleshooting, diagnostic and corrective steps in the repair of mechanical parts, components and systems.
RESPONSIBILITIES:
– Performing routine vehicle maintenance.
– Diagnosing all phases of vehicle, semi trailers and equipment repair.
– Selecting appropriate course of action for repairs.
– Test and verify correct operation of all repairs and adjustments
– Complete all required documentation and follow up.
– Evaluating completed work prior to release, seeking supervisor approval where required.
– Communicating professionally with customers, team members, and supervisors.
Requirements / Qualifications:
– Technical Training Preferred
– 1+ years of previous diesel repair experience required
– Must have an appropriate mechanic's tool set
– Able to lift up to 50 lbs