Day Shift
Full Time
Night Shift
Temp to Hire
Temporary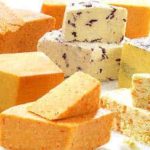 Website PersonnelPlus Personnel Plus, Inc.
Your Total Staffing Solution!
Full Job Description
The Sifter Operator performs a variety of duties related to processing/sifting, including sifting products, milling products, cleaning, and completing required paperwork as instructed. The ideal candidate must be self-motivated with an understanding of the proper use of chemicals. Candidates must be able to read and write, must have basic math skills and the physical ability to perform all aspects of this job (lifting, standing, bending, etc.), and must be able to follow spoken and written instructions.

RESPONSIBILITIES
Follows all safety rules, company policies, and procedures
Labels bags, ensuring labels are on straight and neat
Stamps lot, batch, date, and code numbers on bags and labels
Checks metal detector regularly
Checks scales before using
Completes required paperwork
Sifts product into bags, barrels, and totes to specified amount, watching for visual problems and reporting any issues to the supervisor
Seals or sews bags and stacks on pallets
Maintains a clean work area while running and at the end of each shift
Changes products and sifter screens
Mills products
Washes and sanitizes blender, sifter, mills, littleford, and floors when needed
Observes all sanitation and safety practices (washing hands, using clean utensils, etc.)
Performs other duties as assigned
QUALIFICATIONS
Must be able to read and write
Must have basic math skills
Able to follow spoken and written instructions
Must understand how to use all chemicals in assigned area
Must be self-motivated with the initiative to keep busy during slow times
Must be able to lift 50 and 100 pound bags
Must be able to roll 200 pound barrels onto a pallet
BENEFITS
Medical Insurance
Dental Insurance
Short-term Disability
Long-term Disability
Employee Assistance Program
Flexible Time Off
401(K)
PAY 15.70
To apply for this job, send us your resume OR Email Contact information OR call 208.733.7300 OR send a TEXT MESSAGE OR visit your local office OR click the 'Apply for Job' button below